100 Women Faces 2018, A Great Initiative By Womennovator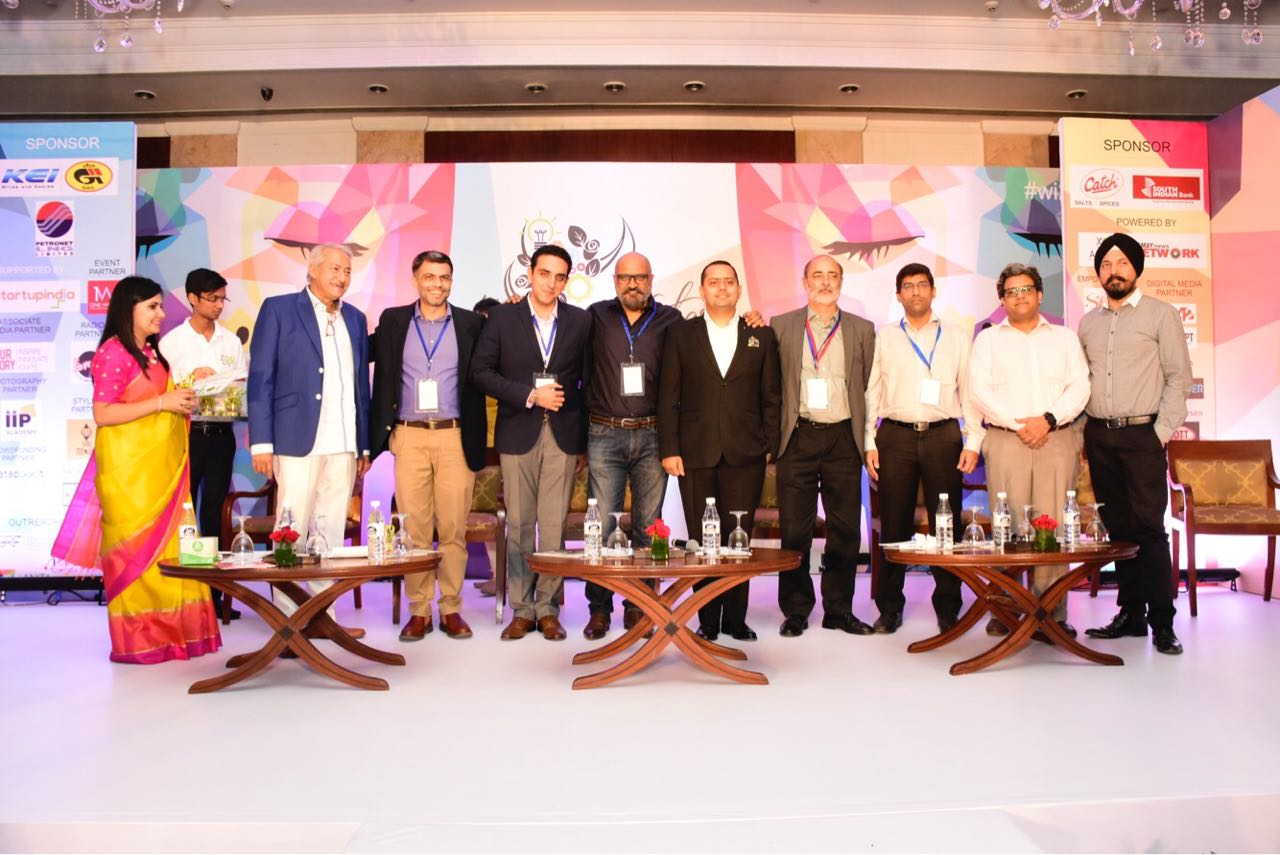 Womennovator 100 Women Faces 2018, launched a campaign to honor inspirational women with substance at Shangri-La's - Eros Hotel, New Delhi in association with COWE (www.co-we.com) powered by KGS Advisors (www.kgsadvisors.com) and KEI Industries Limited. With the ultimate aim to encourage women in work field this initiative has been taken to honor those who have carved their own niche with commendable work, inspiring and setting benchmarks for women across India.
The day has been marked with more than 100 Women Elevator pitch, which has created an Asia Record for "Maximum Women, Change makers giving elevator pitches on Event Day" paving the way for it to be recorded in "Asia Book of Records". A jury of the campaign like Babul Supriyo, Avijit Dutt, Naina Lal Kidwai, Paresh Rawal, Suresh Raina, Shereen Bhan, Blossom Kochhar, Arunachalam Muruganantham and Sonam Wangchu has selected the 100 women achievers.
The stories of each woman achiever will be showcased through an online platform, print publication and Management planner, which will be sent by COWE to ministries, PSUs, corporate, financial institution, banks and embassies of all countries in India to endorse women's work and spread awareness about them.
Founding President, COWE India- Delhi Chapter, CEO - KGS Advisors and Cofounder of Womennovator, Mrs. Tripti Shinghal said , "the whole concept of launching these 100 women's faces is not just to bring them recognition and award them, but also to ensure their empowerment by connecting them to relevant fellow Womennovator, Mentors, financial advisors, various media platforms, crowd funding, Government schemes , brand equity exchange programs, and an opportunity to connect and incubate Indian women outside India".
The chief guest of the event included Manoj Tiwari 'Mridul', Shazia Ilmi, Shahnaz Husain Group, Ashmit Singh Alag, Anand Naidu, Prof. Aman Agarwal, Dr. Shikha Sharma, Rina Dhaka, Dependra Pathak, Sandhya Prakash, Ratan Kaul, Srishti Kaur, Jasmine Gandhi, Bimal Julka, Adesh Kumar, Gupta, Sheila Jhujhunwala, and many more. In today's society women are no more a weaker sex and they are actively taking up roles to change the world.
The initiative of Womennovator 100 Women Faces 2018, is highly commendable. Indian Institute of Photography is proud to be a sponsor of this campaign that will give recognition to these 100 powerful women all over the world.